SAN DIEGO -- The San Diego Gay Men's Chorus will host its annual Bachelor Auction fundraiser on Sunday, March 24, to raise money for the programs of the 140-man non-profit singing group.
The event will take place at Flick's, and include drink specials, a raffle and other surprises. Popular local entertainers Ophelia and Erika Odessa will host the show and auction the guys off to the highest bidders. Each auction comes with a dinner package at a local restaurant, immediately following the event.
Fourteen members of the chorus and its staff will be up for bid this Sunday and San Diego Gay & Lesbian News got a preview of the selection. We will post profiles of the men throughout the week and start with Bachelors 1-5 today.



Bachelor #1: Brian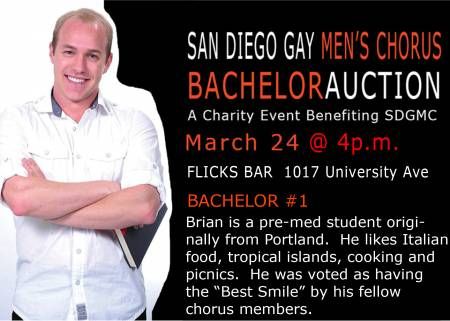 Bachelor #2: BJ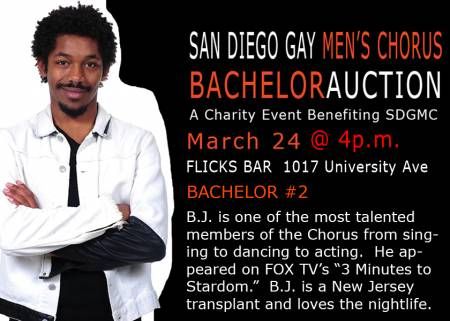 Bachelor #3: Kris
Bachelor #4: Bradley
Bachelor #5: Thomas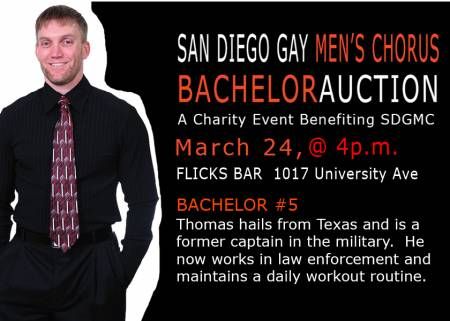 More information about the San Diego Gay Men's Chorus is
HERE
.
To make a donation, click HERE or contact Ben Cartwright at 877-296-7664 ext. 9 or executivedirector@sdgmc.org.