by HuffPost Gay Voices Staff
Holiday tourists are sure to get an eyeful when they hit New York City's Times Square this season, courtesy of a new Manhunt Mobile campaign.
The sizzling new campaign features three rotating billboard ads, situated near the southeast corner of Broadway and 47th Street in Manhattan, and will run through New Year's Day.
But are the ads appropriate for Times Square, particularly during the holidays? Take a look at the photos and then cast your vote below: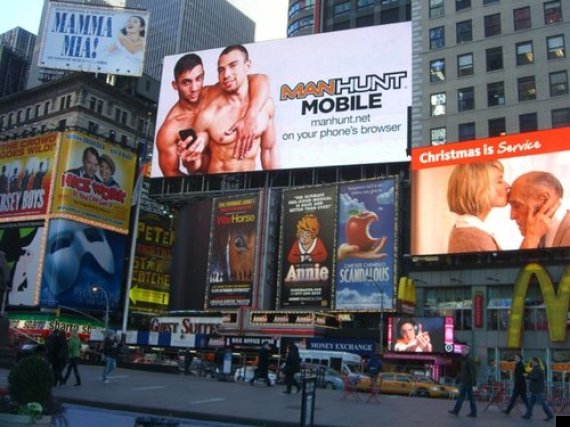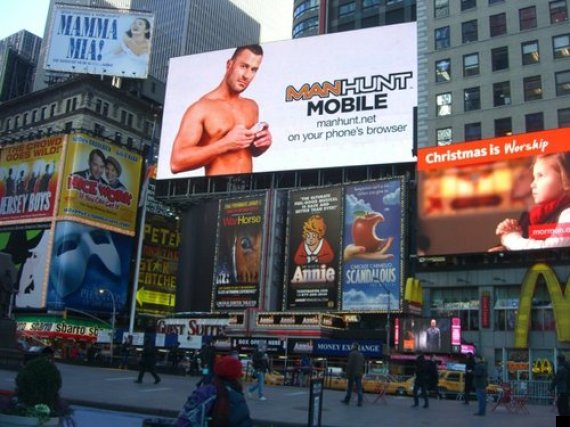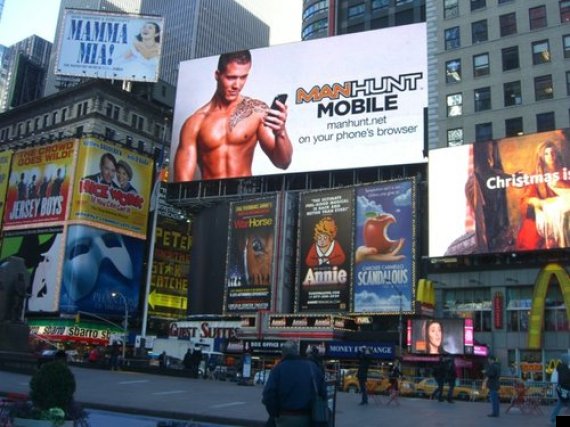 Visit HuffPost Gay Voices, a content partner with SDGLN, to cast your vote HERE.