by Martin Berusch - Via Huffpost Gay Voices
Twenty years after exploding onto international dance floors, Ultra Naté remains steadfast in the ebb and flow of change, proving that the artist's longevity is alive and well. In her two decades of making music, Ultra Naté has remained a musical chameleon and an icon of the LGBT community and beyond. Ultra embraces a variety of sounds, from R&B, hip-hop, soul and disco to house, rock and electro-pop. I recently sat down with her to discuss, among other things, her 20-plus-years in the business.
Martin Berusch: You just returned from Switzerland. Welcome home!
Ultra Naté: Thanks! I'm a bit jet-lagged from the trip, but I'm glad to be back.
Berusch: Glad to hear. What were you up to in Switzerland?
Naté: I was in Lausanne for about a week, performing at a venue called Mad Club. It was themed "I Love the Night." The club was packed and had a lot of traffic. Apparently, this venue coincided with one of their biggest nights, called "I Love the 90s," a coincidence that was not lost on me.
Berusch: As many of us know, you are adored by the LGBT community. It's been over 20 years since you burst onto the international scene with "It's Over Now." Over time you have embraced a variety of musical genres. Could we call this an evolution in your music? If so, how did it evolve?
Naté: Oh, thank you! My music remains fresh and relevant, and the story I tell has matured over the years, but fundamentally the message has remained constant. It's been one of empowerment and overcoming obstacles. I think that if there has been an evolution, it has more to do with the evolution of the collaborative process between writers, producers and myself. We're all kind of witnessing shifts as to where music is at the moment.
Berusch: What do attribute your staying power to?
Naté: For me it's been important to constantly be open to working with different writers and producers who are current. It's just so easy to get caught in a rut and become complacent, carrying on with the same old vibe. It's important not only for the artist but for the fan base as well to keep it interesting and fun.
Berusch: What elements would you say propelled you into the limelight?
Naté: Well, definitely being at the forefront of the house music scene while being a dedicated songwriter has helped me. That has definitely been the case for me in each of the genres of music that I perform. I consider myself pretty fortunate that I entered the dance and house music scene when it was just coming out. At the time there were very few very raw, very organic styles and sounds. People were curious about this new, raw derivative of disco, if you will, and I just ran with it.
Berusch: What inspired your music?
Naté: The sounds leading out from Chicago and smaller metropolitan cities such as Baltimore, where I continue to live today, were definitely important influences. In the way that my music would relate, well, I felt that it had a level of sincerity, a level of connectivity with the audience. The music I write speaks to who they are as a person, individually and collectively. It's important to have the story come from the artist directly, as it oftentimes translates and resonates more deeply with the listener.
Berusch: I understand that you are about to release your eighth album, Hero Worship, due out in a few months. What was the inspiration behind the tracks?
Naté: I've been writing and producing this album for about four or five years now, just kind of putting together a jigsaw puzzle, in a way.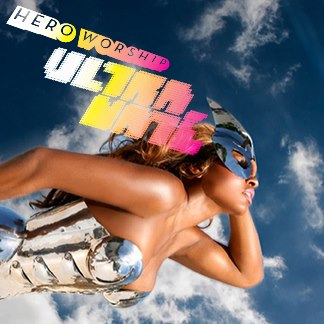 Photo courtesy of Karl Giant
Berusch: [Laughs, empathizing.] Right!
Naté: You know, I have been writing it in the midst of this crazy, upside-down turn that the music industry has taken, new challenges in the business that have become commonplace now, along with getting married, having a child, getting divorced. All of those transitional things that have challenged me have had its influence on the album.
Berusch: And what is the message behind Hero Worship?
Naté: It's about how painful experiences and challenges make you realize who you are and what you're made of. The concept of Hero Worship is finding that power, that strength within yourself, you know, finding that motivation within and overcoming hurdles. Sometimes people look outside themselves, thinking that they might find some validation that way and maybe even motivate them, but in reality we have to sometimes look within ourselves, and that's where we find the real hero. That is when and where we realize what we need and are ultimately able to accomplish what we set out to do.
Berusch: One of my favorites of yours from the late '90s is "Free." Its message of empowerment really spoke to me. Does any one of your songs in particular resonate with you, and why?
Naté: Hmm. It's always difficult to only name one. Definitely "Free," "Found a Cure" and "New Kind of Medicine" resonate strongly with me. These were written during a time where I was going through some very adverse circumstances where there were no guarantees that I'd have a career beyond that moment. I'd have to say that whole period where I was writing the Situation: Critical album was a time of great discovery. It happened to be a time in my life when I felt that I was out on a limb without a net.
Berusch: How so?
Naté: I was going through an extremely critical set of circumstances and encountering a lot of adversity. I was dropped by Warner Brothers, and I had voluntarily decided to leave my production company at the time, called The Basement Boys. I was very vulnerable, where it became about going for all or nothing.
Berusch: It was at that point that your biggest mainstream hit in the U.S. was released, in 1997.
Naté: Yes.
Berusch: Are there any other projects that you are working on that you could share with us?
Naté: Aside from working on Hero Worship, I'm also having a lot of fun working simultaneously on a project with Quentin Harris. Harris is a New York City-based house music producer in his own right. The style of the album is somewhat melancholic, which appeals to me because it's such a different writing and singing style, a real departure for me. I also continue to do my Deep Sugar venue at The Paradox, which is a very cool warehouse kind of club in Baltimore. It's sort of built like Paradise Garage, where proper house music is played. And it sounds amazing! Then there are a couple of collaborations that I'm doing under the Deep Sugar label.
Berusch: Wow, that's a lot! So, you're a singer, songwriter, performer, producer, DJ, label owner and club promoter. You mentioned that you also have a child. How do you balance motherhood with all that is going on in your life?
Naté: You know, I think that it's important to get to know who we are ourselves before a child comes into the picture. I've always been a grounded, centered and organized person, because it can get a little crazy with schedules and such. So I stay grounded and find balance in doing different things in my down time.
Berusch: And what might that consist of?
Naté: I've always done yoga. I've always gone the physical fitness route. I've always been into healthy eating and lead a healthy lifestyle. As for my son, I give him 110 percent of my attention. Whenever I'm not performing, we spend quality time together. The biggest takeaway here is that my life is centered around him, making sure that my son knows that Mommy loves him and that he's safe.
Berusch: I'm curious: Is he following in Mom's footsteps? Is there a music career on the horizon for your son?
Naté: [Laughs.] He loves to sing! Let me tell you, he can carry a tune. Between his dad and I, we make sure he gets a well-rounded palette of music. He also loves classic rock. [Smiles.]
Berusch: Awesome! How old is he?
Naté: He's 7. I have to mention that I've gotten him his own microphone and recording equipment so he doesn't go after my expensive equipment. [Big laugh.] He's learning to play back and edit some of his songs to make sure it sounds good. You know, he's very aware.
Berusch: It's awesome to hear about the closeness of your relationship to your son. Within the bigger conversation, with respect to equal rights for the LGBT community, there is a lot of concern over the acceptance, or lack thereof, of gay children by their parents. Very often we hear about many of these kids being thrown out of their homes because their parents won't accept their child's sexual orientation. What are your thoughts on this issue?
Naté: I could not imagine being a parent that would excommunicate their child from his or her family and be responsible for all the drama that goes with that. I know people under those circumstances who are estranged from their families because of their sexual orientation. I cannot understand that kind of mentality, to treat your child that way. It's just insane. It's ridiculous.
Berusch: I also wanted to throw in a hypothetical question: If your son came up to you as a teenager and said to you, "Mom, I'm gay," how would you react?
Naté: Quite simply, you have to love your child, regardless of what their choices are with respect to their sexuality. You know, they're not you, and as a parent you shouldn't try to project your personal character traits onto your child. All you can do is to guide them and give them the tools to become happy and healthy adults. Parents have to find it within themselves to love their children, even if they don't agree with some of the choices they ultimately make.
Berusch: What is something that few know about you? Was music always a chosen career path? And if it wasn't, what led you to shift gears?
Naté: People are sometimes surprised that my first career choice was in medicine. When I first started out, I was very much on the fence. I was sitting by the sidelines, so to speak, seeing my music career unfold. I was being asked to write, sing and record music. I figured, "OK, I can do this," but it wasn't until I wrote "It's Over Now," and that I was subsequently signed with the Warner music label, that I really considered myself set as a bona fide singer and songwriter.
Berusch: Any regrets? If so, what might you have done differently?
Naté: You know, later in life there are always things that you reflect upon. You know that saying that youth is wasted on the young? Well, there's something to that. [Laughs.] In my youth I wasn't aware of how certain forces worked and how these were affecting my life. Coming into it, I really didn't know much about the music business. And now, 25 years later, I've learned so many things. It might be interesting to see how things might have turned out in a parallel universe, but do I look back and wish for things to have been different? No, it's pointless. You know, it's one's life experiences which get us to this present moment, and those experiences are what shape us as individuals. Hopefully, as we live our lives, we are happy. If not, we better do some work and make the necessary changes to find that happiness while one's life is unfolding.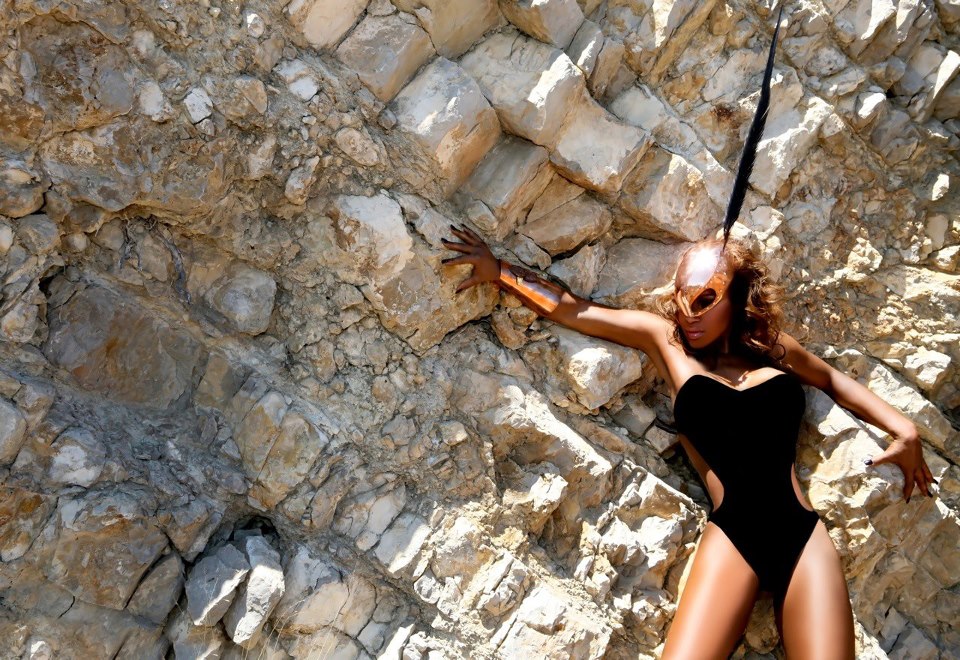 Photo courtesy of Karl Giant
Berusch: What advice might you share with someone just starting out in the music business?
Naté: Most importantly, to know who you are and believe in what you're doing. Put forth quality material. Technology has made it very easy to make music, and it's also made it easy to make garbage. The marketplace has become saturated. So you really want to stand out amongst the crowd. My advice is to put forth good work, be challenging, experimental, and be open to criticism. Have fun with your work, and really stand behind what you're putting out there. Also, pay attention to the business end to the industry. You need to research and learn the path, not to mention stay flexible, because there is always something that comes up, which is unexpected. The best way I can summarize it is be prepared for the opportunity.
Berusch: What or who inspires you?
Naté: You know, my fans inspire me. Sometimes an artist can get caught up in the business of making music and lose sight of why they're doing it in the first place. It's incredibly insiping when a fan of mine says that my music helped them through a rough time, whether it was coming out to their family or helping them through a dificult relationship. I think of my music as a conduit to help us connect with one another. My mission is simply to offer a more positive perspective on life. And now I feel like it is my job to deliver this perspective to the next generation.
* * * * *
Hero Worship comes out in early summer 2013. For more information on Ultra Naté, please visit her official website, her Facebook page, the Deep Sugar Facebook page and her Twitter page. And check out her video classics here.
To visit HuffPost Gay Voices, a content partner with SDGLN, click HERE.